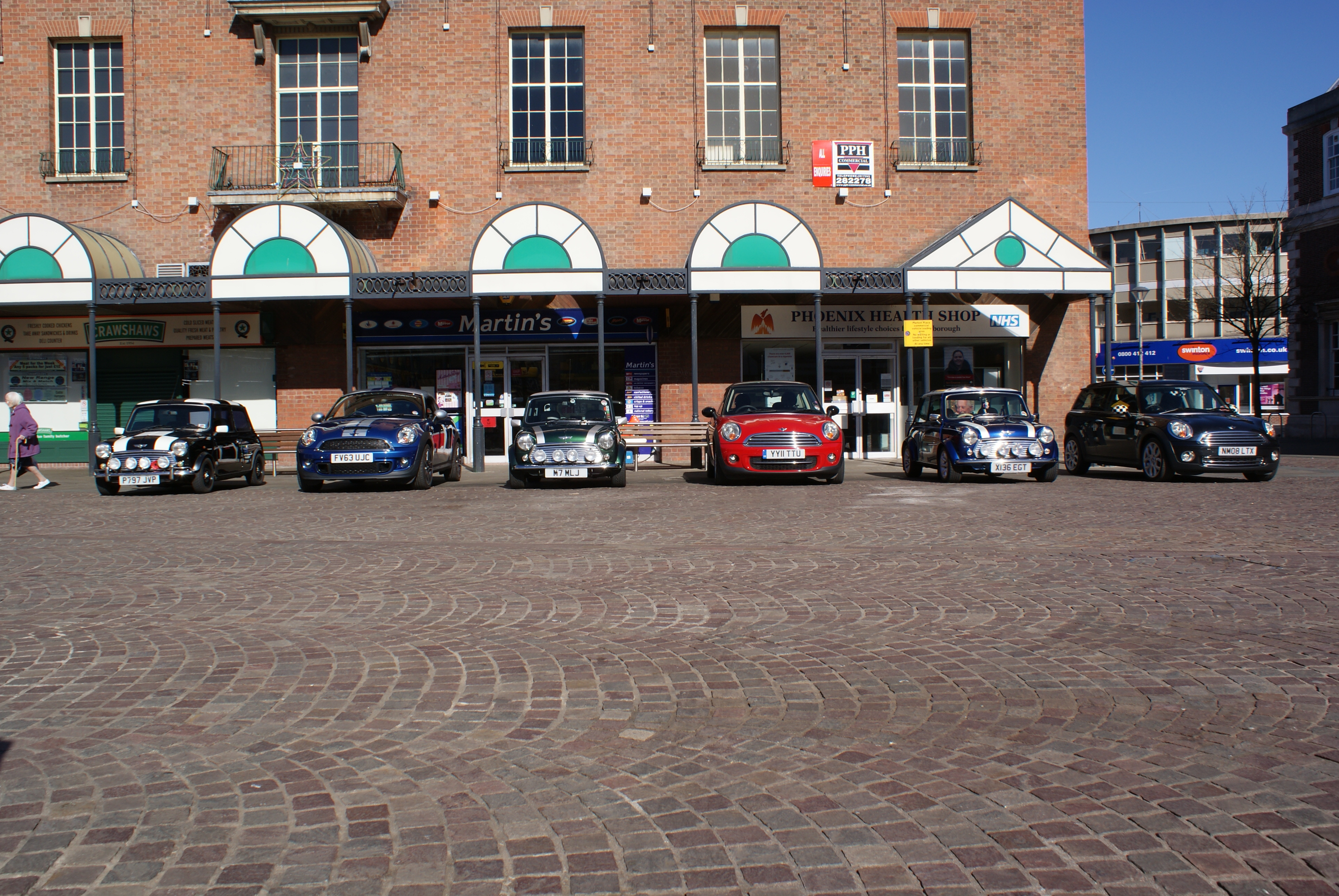 Gainsborough Mini Day & Classics - (Fathers Day)
17th June 2018.
In Gainsborough Market Place DN21 2BW

10am to 4pm
This is the 5th year the event has been run.
Trent Valley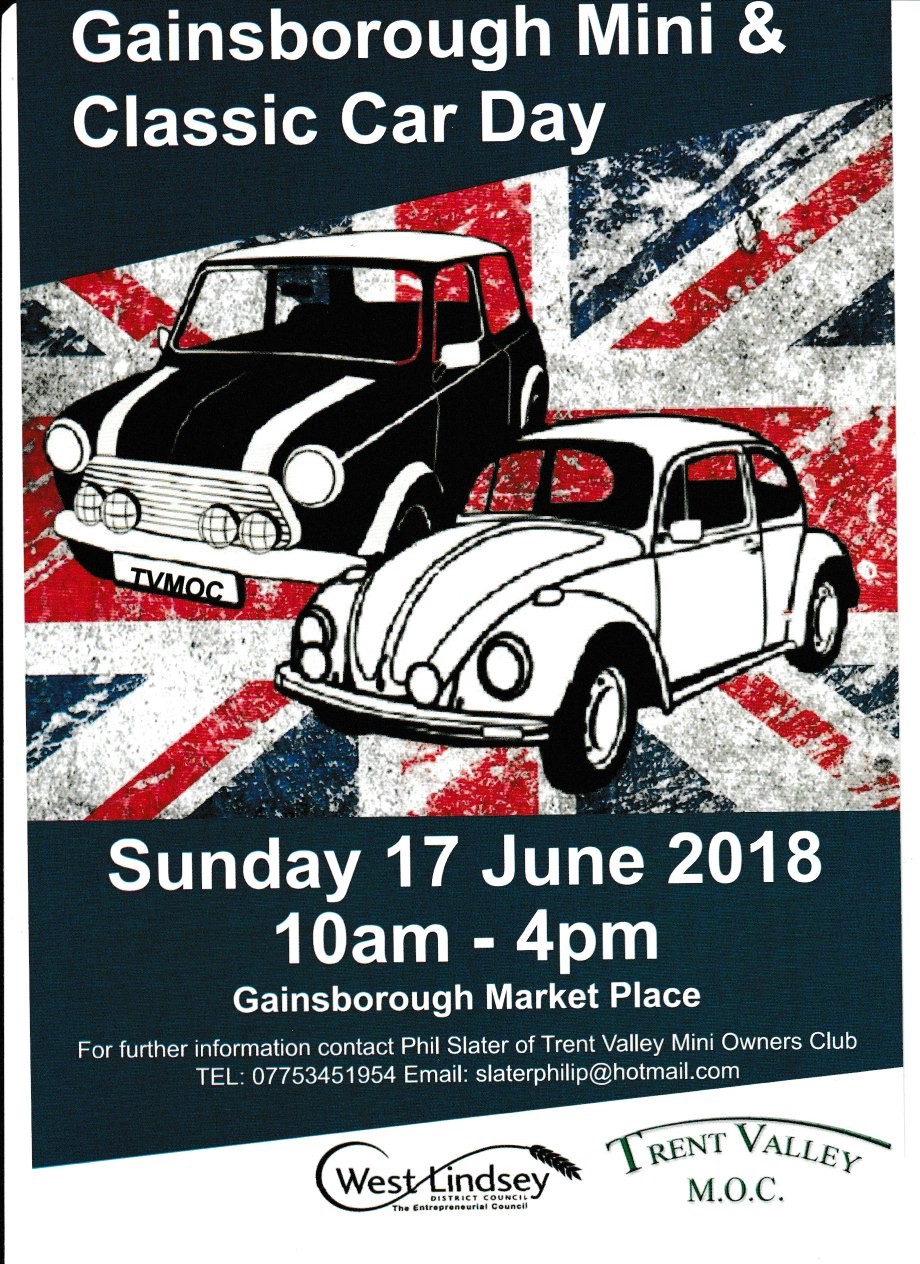 MOC are delighted to be able to stage the Gainsborough Mini Day & Classics. The club has now decided to incorporate Classic cars and vehicles into the event to give greater attractiion to the public. All owners of mini's, classic, BMW and Mini based & Classic cars are welcome to come and enjoy the day by displaying their cars together with other like minded people. There are other events arranged in the town on the same day for people to see including a vintage tractor display in the well known Marshalls Yard which is a shopping area with various retail and food outlets. There are many attraction around the town for people to take advantage of, Gainsborough Old Hall, Heritage Centre to name two.
The Mini Day & Classics will be situated in the newly renovated Market Place where again there are shops and food outlets for participants to take advantage of. Please arrive early to be sure of a space as although there is a large area this can soon become full. Everyone must be in position by 10am and there is no charge the same as our other event in Lincoln. The day will close at about 4pm.
There is also a raffle for you to take part in and help to raise money for our two charities, LIVES a nd Lincolnshire & Nottinghamshire Air Ambulance, both of whom will be present on the day. Also, there will be a plaque for the best Mini and best Classic on the day so make your look incredible.